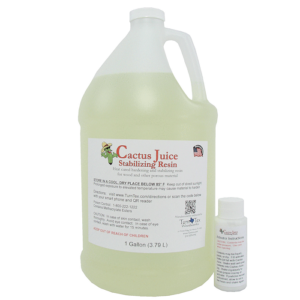 As it turns out 2021 will be a special year again! We saw in 2020 that people really had a hard time getting the Cactus Juice from Turntex to their workshop. So I decided it was time I took matter in my own hands. So here we are: a new European distributor for Cactus Juice directly imported from Turntex in San Marcos, Texas.
We will be aiming at having enough stock to accomodate everyone, but bear with me as we will learn along the way. Deliveries will take between one and two weeks when we are out of stock, so we will never be out long.
Anyway, thank you for your business and I hope we will al be making the most beautiful stabilised scales and pen blanks and whatever other wooden products you have in mind!
Should you have any problem or question whatsoever, please do not hesitate in contacting us. We will be more than happy to assist you!